Play BuildRoyaleio Mobile Game!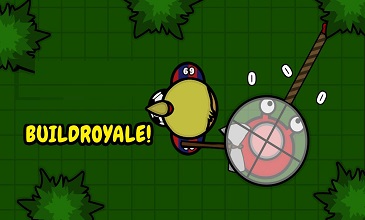 Buildroyaleio mobile is a cool multiplayer .io online battle mobile game with survival & building elements. This game is Fortnite based having unique features to construct walls. Joel Owen & Mathew Matakovic had developed this interesting game with others and launched it on 18th September 2018. This game is very similar to the Fortnite game in mobile terms. The only difference is that you don't need to load a lot for this game.
BuildRoyaleio Mobile Function
This multiplayer royale battle game requires you to construct protective walls to defend yourself. The game is started by selecting just a pickaxe to construct structures & obstacles to survive as long as possible. To eliminate all your enemies and get more weapons, you need to break through walls & barriers. The winner of this game is the one who is considered to be the final standing multiplayer master builder.
To play this game on mobile, it is enough to enter the game in your web browser. So you can easily participate in the game of survival and building. Android users can install the game on their phones with the Buildroyale.io apk.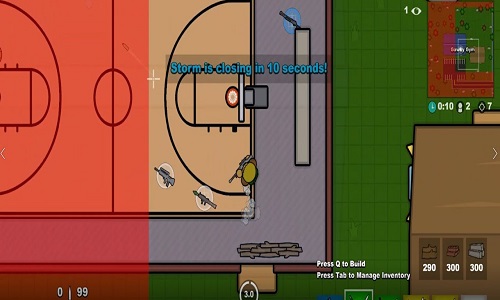 How to Play the Mobile Game?
Following are the instructions that you need to follow to play Buildroyaleio mobile multiplayer game.
To shoot your weapon use the left touch.
To aim, use the right touch.
E/F button to open chests or pick up items.
To jump over obstacles or walls click the space button.
To develop walls click the Q button to toggle build mode.
To reload your weapon, click the R button.
To sprint, click the shift button.
To view the map, click the M button.
To manage & view your inventory, click the Tab button.
BuildRoyale.io Game Description
In Buildroyale.io mobile game, you learn to create barriers, with which you can survive your enemies. This massively multiplayer game allows you to play but using only an axe. You need to defense yourself with this axe and gather materials. On collecting a sufficient amount of materials, you will have a very strong barrier, thus safeguarding yourself from surprise enemy attacks. At the same time, you will be required to search for supplies & weapons. It will help you to outlast others in the game. If you are weak with fewer resources & weapons, then others will take advantage of your vulnerable position.
You need to upgrade as quickly as possible. The objective is to kill everyone in sight and be the last man standing. This multiplayer Buildroyaleio mobile game involves combating, building & gathering valuable resources. You can play as a duo team, play solo or join any big team to enhance your survival chances. You can either play alone or invite your friends and enjoy it without getting bored. To win, you need to follow the given instructions in the game.