BuildRoyale.io Game Guide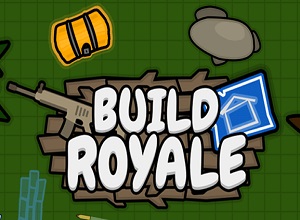 A 2D shooter .io game, Buildroyale.io game is played by multiple players – as many as 100. You are supposed to construct and loot in order to upgrade your arsenal and subjugate all your adversaries. It is a very useful game to have fun and improve your battle royale game skills for other games.
About Buildroyale.io Game
This new game is in the style of Battle Royale, where you have to protect yourself by constructing protective walls, finding guns and weapons strewn across the map, and building extra obstacles to defend yourself from foes. You require a small number of resources to be able to do that. At the start of the game, you will already possess a stock of construction materials. You have to get more resources to be able to construct more. You need to use the pick for getting more.
The Game Controls
Buildroyale.io gameplay is quite easy for all players. Some of the top key controls for the Buildroyale.io game include:
Check the map and plan for the closing in zone – M
Check your inventory and manage it – Tab
Weapon Reload – R
Sprint – Shift
Jumps over obstacles (walls etc.) – Space
Toggle build mode for wall construction – Q
Scope to view adversaries from afar – Right-click
Shoot your weapon – Left click
Interact with chests and other items on the ground – F/E
What are the Weapons?
In the Buildroyale.io game, you can find 5 different rare varieties for weapons:
Gold – Legendary
Purple – Epic
Blue – Rare
Green – Uncommon
Gray – Common
As you kill your foes, you can upgrade the inventory by looting them.
You can use shotguns to fire many bullets simultaneously. These are wonderful at close range.
With SMGs, you can have a limited range although it can quickly fire bullets.
The AR-15 and Scar are wonderful weapons for medium-range firing. The AR-15 is not as damaging as the Scar but compensates for that by being more accurate.
The Scoped Assault Rifle is excellent for handling damage at long and medium range. As compared to standard assault rifles, it has a longer scoping radius. This is a 3-shot rifle that can do significant damage. It is perfect for long-range combat.
The Bolt is a single-shot rifle that does enormous damage when it hits the target. However, you need to reload it again before you can shoot.
Keep in mind that you have to build walls if you find bullets coming in your direction.
The Buildroyale.io game needs you to be on your toes constantly.