BuildRoyale.io Videos and Tactics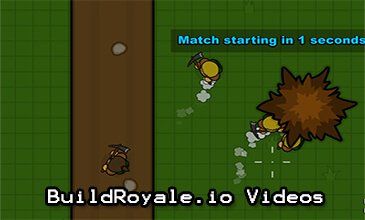 Buildroyale.io game is really a survival io game where the competition is very high level. This game has many features and different strategies. Many players who have already discovered these features and strategies are making Buildroyale.io videos for other players to learn and improving competition. Many players can learn more about the game from the videos and become pro players.
BuildRoyale.io Videos
Buildroyale.io is a stylish shooting game where you can indulge in a heavy gunfight with many other players and win over them by killing them all. However, it is not very easy – as the presence of so many players as adversaries makes things so much tougher. You can get killed at any moment, which means you have to start playing all over again. By watching Buildroyale.io videos, you can learn a lot about the game, pick up many techniques and find out which strategies to put to use to be able to win.
What is the Point of Playing BuildRoyale.io?
Buildroyale.io lets you find out how to fight in Battle Royale style games, as well as mine and craft with various resources. You can also get the ability to finish games quickly, given that the entire game has a time constraint in the form of an approaching storm and so many adversaries firing at you.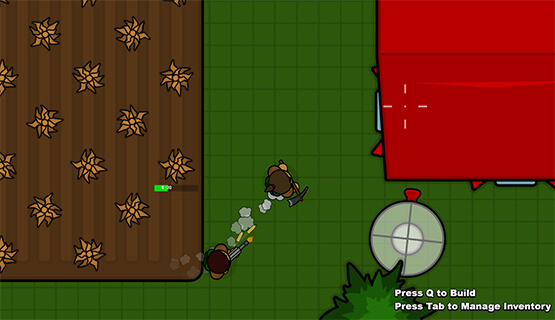 The model of construction and crafting has been tested with success in Fortnite, the popular game. Buildroyale.io is an extremely simplified version of that game. You are supposed to gather building resources, ammunition, and weapons, and build fortifications while finishing off other players one by one – so that you can be the only survivor and winner of the game. You can find weapons, first-aid kits, and ammo scattered throughout the map. Make judicious use of all three of these, and get out of the problems that you face – whether in the form of so many attackers, the lack of time, or the approaching storm. Buildroyale.io videos can let you know how to get out of the playing area so that the red storm does not get you.
What Can BuildRoyale.io Videos Teach You?
You can watch how the characters move, fight, and mine resources to build constructions with the same. You can get a good idea of the gameplaying experience and which controls to use to move your character, gather the necessary resources, and more. The Buildroyale.io videos can be watched over and over again to learn about how quickly you have to move, given that the red storm is always threatening to engulf everything in the playing area. As a player who wants to survive until the end, you should watch the videos very carefully to determine which strategies can work the best to your advantage and how to watch out for the attacks of your adversaries. All these can increase your chances of winning the game. With Buildroyale.io fullscreen, you can better focus on the enemies by playing the game fullscreen.