BuildRoyale.io Squads Experience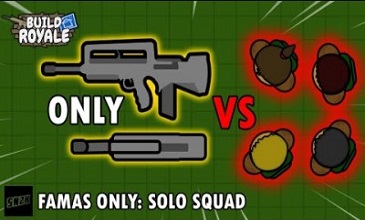 Buildroyale.io has different game modes. They are usually divided into three groups: solo, duos, and squads. Players can select the mode they want to play at the top right of the screen without entering the game. Usually, the popular choice of players is Buildroyale.io squads.
Why Should You Create BuildRoyale.io Squads?
Buildroyale.io is a game that serves as an alternative to Fortnite and comes with a promise of a similar ambiance, gunfight, and arresting atmosphere. This game is all about surviving until the end, which is not very easy. You have to face off against as many as 99 other players and emerge as the winner by being the last player standing. If you wish to survive until the end and increase your chances of being the Master Builder, you can form Buildroyale.io squads with your friends. Basically, you can team up with your friends to be able to win the game.
What is the BuildRoyale.io Gameplaying Experience?
You will have to gather enough resources to be able to build structures that can keep you safe from the firing of foes. There is the opportunity to get bricks from rocks, wood from chairs, tables, and trees, and metal from a few items spread across the map. Metal is the most effective and among the rarest materials that can be found in the game.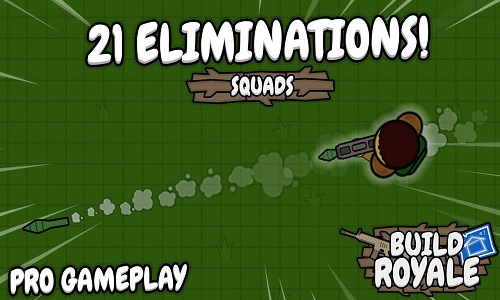 While the game moves ahead, you have to check the map by pressing the key M – given that the red storm would always threaten to close in. If you suffer damage during the red storm, you would have to heal yourself or continue with injuries as long as the game continues. This can be bad for your survival. It is a good idea to look for heals and stock up on first-aid supplies that are scattered across the playing area. Team working has an important impact to win the games. There are three different game modes which are:
It is recommended that you build short-term shelters instead of bigger bunkers, given that you are unlikely to find time to build the latter amidst all that heavy fighting and with the playing area shrinking constantly. You can kill many people in the game with Buildroyale.io attack tactics.
How Can BuildRoyale.io Squads Help You?
By teaming up with pals and building Buildroyale.io squads, you can watch each other's backs and build fortifications to ensure your survival in the very hostile territory that the game throws you into. You can gather resources, mine them and construct fortifications with more assurance that at least a few players – your buddies – would not turn against you. You will have a few fewer foes to fight, which can be a big relief in this game that sees a huge gunfight. Amidst the battle, you can also get a chance to learn something in a group and use those strategies to hold up for more time. Clearly, there are many advantages of having your own Buildroyale.io squads.