BuildRoyale.io Weapons Guide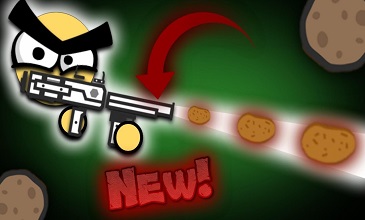 It is not easy to win the game without acquiring the Buildroyale.io weapons. You are required to blast your opponents using these weapons. In the beginning, you will not be able to know if the rifle dropped down is worth replacing. You need to know the weapons, so as to make wise choices. The game creators come up with major content updates periodically to make it more interesting.
BuildRoyale.io Weapons List
Buildroyale.io is a complex io game that provides Buildroyale.io wiki guide to players. Every weapon found here has its own strengths. We recommend using each weapon because perhaps you may have the potential to use one of the weapons much better. This is really a wrong practice, as many players try to play without knowing the names and features of the weapons. When you know the features of the weapons in the game, you can attack the enemies in front of you with a better strategy. So it will be wise to know about the weapons prior to using them.
AK-47
This is an all-rounder and quite handy for mid to short-range assignments. It does deliver great accuracy and causes decent damage with well-placed shots. But for long-range engagements, it struggles a bit.
Heavy Shotgun
For any inventory, it is a wonderful collection and the perfect tool to dominate close-range duels. The heavy shotgun comes with a slower fire rate. With the perfect hit, it can deal 100 damage. You can benefit only with a decent aim taken while missing a single shot will cost you dearly.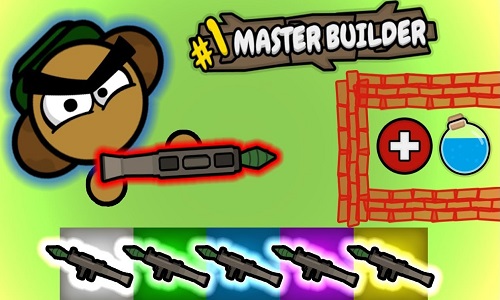 Semi-Auto / Bolt Action Sniper Rifle
When Buildroyale.io weapons are concerned, this one is meant for long-range targets. It helps to beat the competition. You need to consider bullet drop, perfect your aim, and land a headshot. It is vital if matches drag on. With this sniper rifle, you can spot targets easily & make hits without actually moving a muscle. Bolt action is preferred to Semi-auto since it offers better play. It has
SCAR- H (Assault Rifle)
It is considered to be the strongest weapon and M16s big brother. This weapon has 35 damage and 30 bullet capacity. This can help you to handle all situations you come across. It is effective to cause casualties in all ranges and offers outstanding accuracy. It appears like a standard weapon. However, it drops as Legendary or Epic only. Use it to aggress on enemies and loot chests.
Besides the above mentioned Buildroyale.io weapons, you can also check out other honorable mentions like the crossbow, burst rifle, and boogie bomb. They can be useful at times to move ahead in the game and to survive and win.
Hunting Rifle
It is a really powerful weapon if you want to destroy all the players in the Buildroyale.io games. The negative aspect of this weapon is that it is really slow and has a small number of bullets. This weapon has 90 damage and 1 bullet capacity.
SMG
SMG is an effective weapon for enemies, as it is a weapon that does not do much damage, but it can take a lot of bullets. Also, since this weapon can shoot fast, you can shoot enemies quickly. This weapon has 10 damage and 30 bullet capacity.
Shotgun
When you aim a shotgun like every game, you can kill the enemy with a single shot. This weapon has 130 damage and 5 bullet capacity.