What Are BuildRoyale.io Attack Tactics?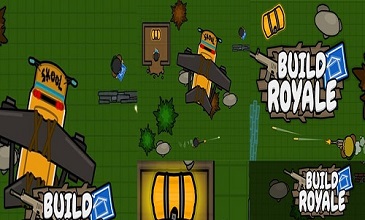 A new multiplayer game in the style of Battle Royale, Buildroyale.io lets you defend yourself with the help of protective walls. You have to craft as well as mine, and also fight other players at the same time. The game is quite similar to Fortnite games like ZombsRoyale.io or Surviv.io. You can have a stock of construction materials at the start, and obtain extra resources if you wish to build more. With Buildroyale.io attack tactics, you can get several unique strategies to kill enemies easily. We will talk about these attack tactics below.
How to Build Things in BuildRoyale.io?
You have to start playing the game by using a pickaxe that allows you to mine all the materials. You would need these materials for the construction of the protective walls that can keep you safe when you are battling all the foes.
Keep in mind that there is always a storm closing in and you have to wrap the game up as soon as possible. Gathering materials and using them to build structures forms one of the most important parts of this game. You can get bricks from rocks, wood from chairs, tables, trees, etc, and metal from a few items across the map.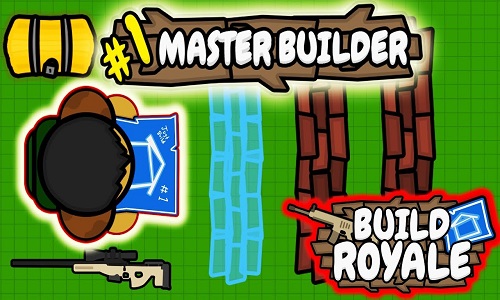 As the game moves on, you should remember to check the game map with the help of M. This is due to the fact that the red storm zone will slowly narrow down. In case you capture the storm, your survival might be reduced as long as you remain in it. Thus, you need to leave the stormy zone quickly. If you want to kill other players, you need to learn some Buildroyale.io attack tactics.
What are BuildRoyale.io Attack Tactics?
As everyone is battling in this game and trying to win over every other player, it can be incredibly hard to position yourself in a proper way and slay the others. With Buildroyale.io attack tactics, you can unlock more strategies and skills for yourself, so that killing your adversaries and winning the game becomes just like a walk on the park for you. When you want to apply attack strategies, you need to have a weapon to attack other players.
UMP
Scar H
Scoped Rifle
Hunting Rifle
Combat Shotgun
SMG
AK-47
Shotgun
Pickaxe
Each Buildroyale.io weapon has its own advantage. The most popular game weapon of players is AK-47. The most disliked weapon stands out as Shotgun. Playing the game with Shotgun weapons and killing enemies is very professional. Buildroyale.io attack tactics are great ways to tap the potential of the game to the fullest and manage to win in this game where survival is really too difficult. It can help you to target enemies automatically. If you wish to use attack tactics, you have to practice with different weapons in the game.
Actually, the best tactic is to reach the nearest weapon and try to shoot the enemy that will come to you first. If you can't get a gun right away, someone will definitely come and kill you. It offers a game mode in the form of team play with Buildroyale.io, it's called Buildroyale.io squads.