BuildRoyale.io Unblocked at School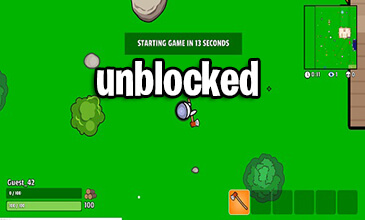 Buildroyale.io is a hit .io game that has become very popular with people who like survival shooting games and also look for a chance to build and create. Buildroyale.io unblocked at school is the unblocked version of the game that can be played even on school computers. The unblocked server for this game cannot be blocked in schools, given that most of these academic institutions run off Google.
What Can BuildRoyale.io Give You?
You can get a great survival game experience with Buildroyale.io, which is in the Battle Royale genre. In this game, you are expected to fend off attacks from all the other players, kill them off one by one and build defensive structures that can protect you from their attacks. You are expected to gather as many resources as possible in order to construct these structures.
There is no chance here to get multiple lives. The rules are quite simple – whatever you do, do not die. In addition, you need to be careful of the playing zone that is shrinking every minute. Once you die, you have to begin playing the game all over again. The game is built on the Last Man rule.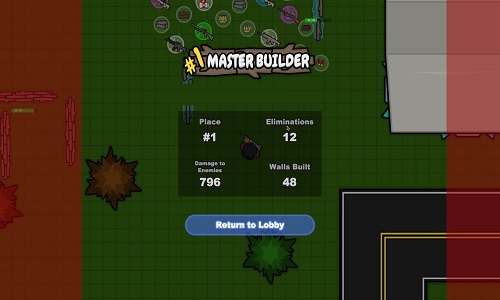 How Can BuildRoyale.io Unblocked at School Help You?
If you are bored between classes and keep looking for some easy entertainment, Buildroyale.io unblocked at school can be your best chance for the same. These servers are not restricted or banned by schools, and let you play the game at any time you like. With the Buildroyale.io unblocked version, you can get the opportunity to play the game as you want, and free of any restrictions or limitations that come along with the conventional versions.
You can use the following controls to play:
Move – WASD
Shoot – Left mouse button
Create structure – Q
Weapon reload – R
Jump over obstacles – SPACE
Running – SHIFT
Check / Manage weapon inventory – Tab
Viewing the map – M
F / E – Choose weapons / Open Crates
Aim – Cursor
Scope to view distant adversaries – Right click
Pick chests / Items on the ground – F/E
It is very easy to control Buildroyale.io unblocked at school, where your primary aim is to keep on living and killing all your adversaries. You need to use the WASD buttons to ensure easier movement. You can use the mouse to aim at foes and obstacles, and take shots. When you know the controls of the game, it will be easier to achieve success. So you can be the first in the game and prove that you are better than the other players.