BuildRoyale.io Mods & Tactics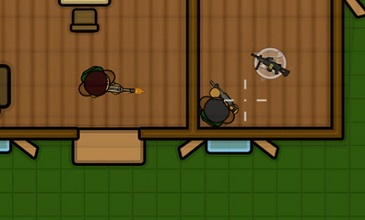 Buildroyale.io is a wonderful game that belongs to the genre Battle Royale, and pits you against 99 other players in a fierce environment where there are slim chances of survival. You have to use your smarts and skills to kill all other players or drive them to their own deaths to emerge the Master Builder, the only survivor in the game. The entire game is a combination of crafting, mining, and fighting. Buildroyale.io mods comprise special features that make it easier for you to play the game.
How Can You Play BuildRoyale.io?
In this game, you have to construct walls from the resources. You can use metal to create iron walls, which would of course be stronger as compared to wooden walls. Once the round starts, you can get yourself hidden behind the defensive walls that you have constructed. You win in case you are the last player standing in the arena at the end of the round. This is basically all that there is to the Buildroyaleio game.
You can use the arrow keys or ASDW to move your player across the entire game. With the mouse pointer, you can rotate the player. You have to press on the key E or F in order to choose some object or weapon that you have come across. If you wish to wield your pickaxe or fire your gun, you have to only make mouse clicks.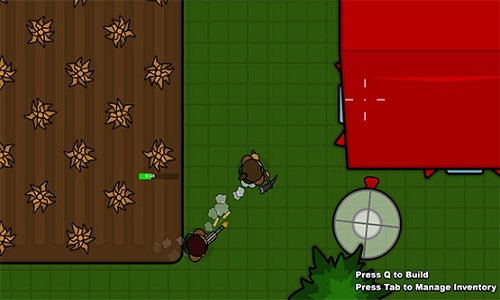 The best tactic in this game is to hide until the end of the game. By doing this, you can eliminate your enemies by waiting for other players to destroy each other. Another tactic is to attack your enemies by attacking them before they can collect weapons at the beginning of the game.
What are the BuildRoyale.io Mods Features?
With Buildroyale.io mods, you can get to change the size of your weapon, mute rough players, make auto guesses, and more. The game does not offer any guarantee for a respectful playing experience, and you can come across many players with variable characteristics. Thus, when you find players who are toxic, you can mute them and save yourself from hearing their impolite language. You can control the mods by using your mouse cursor. You can move your cursor up, down, left, and right to regulate the mods.
Buildroyale.io mods are fast turning out to be one of the most vital parts of this game. You can get a full set of info as a player from these mods, which can make the game more interesting for you and give you plenty of benefits. You can easily search and gather all the knowledge that is associated with the mods. With such mods, you can get 3 options – a guide on playing with friends, mods script learning, and new mods.