BuildRoyale.io Changelog Updates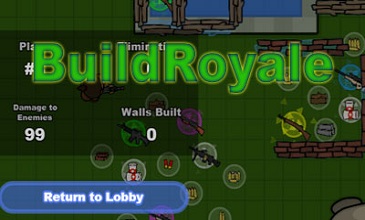 Buildroyale.io is a game that is in the style of Battle Royale, and throws players into a hugely challenging world where everyone is your enemy and you have to fight against a host of other players to be able to stand till the last. This is a fantastic multiplayer game that has many survival and building elements. The Buildroyale.io changelog is a timeline of changes and additions to the game that are made by the developer.
What Does the Buildroyale.io Changelog Show?
The Buildroyale.io changelog attempts to show the various updates and additions that have been made to the game.
Fixed random disconnects, Added kill feed – 1.0.6 (14th October 2018).
New heavy shotgun – 1.0.5 (8th October 2018).
Adjusted matchmaking, Larger map – 1.0.4 (1st October 2018).
Nerfed building, More server optimizations, Adjusted run speed again – 1.0.3 (24th September 2018).
Large server optimization, Adjustments to walk/run speeds and the river – 1.0.2 (23rd September 2018).
Many bug fixes, Adjusted various reload times, added the Scoped AR – 1.0.1 (21st September 2018).
Initial release – 1.0.0 (18th September, 2018).
However, the Buildroyale.io changelog does not show each and every change.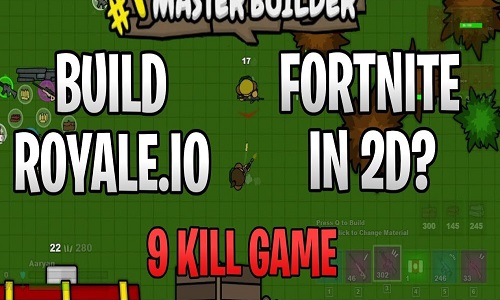 Why Play BuildRoyale.io Game?
Buildroyale.io is a top-down variant of the popular game Battle Royale Fortnite. Your aim in this game is to win the title of Master Builder by being the last player standing. It is a unique game where you have to break, build and kill adversaries to upgrade loot. An essential part of this game is to gather materials. You can get bricks from rocks and wood from objects like chairs, tables, trees, and so on. You can find metal from several items strewn across the map, which makes it the rarest as well as the most capable material.
You have to use the following controls:
Q – Activating the Build mode
Pick up – E
Accelerate – Shift
Shoot – Click
Aim – Cursor
Move – WASD
Sprint – Shift
Jump – Space
You need to be the sole survivor to be able to win Buildroyale.io multiplayer game. When the game starts, you can enter the space with many other players and find suitable types of equipment and weapons if you wish to survive. You can also gather metal, woods, and other resources in order to erect fortifications and walls which can save you while battling other players. With the Buildroyale.io tracker, you can see your position and rank in the game.